Is there a serious difference between the real, tangible product release and software, e-book release? Or it doesn't really matter for b2b marketing?! Really – the difference is minimal! First of all we should define – what kind of product we are going to present to the public.
Product
It can be:
a revolutionary new product – product which has no analogues in the market yet;
"new for us product" – usually this product – is the reaction for the one competitors has. Maybe more improved, more detailed tuned for some exact needs;
"next-generation product" – improved version of the existing product;
line extension product – as part of one product group we give life to the product more fully complicated or vice versa simplified version of the basic model;
product rebranding, remarketing – in fact, the same product, but advertised like new one
Marketing communications, for the new product release.
First step: to develop a marketing strategy launch. The purpose of this stage: to analyze the situation on the market and identify the most promising market segments or target groups. (main methods: Focus-groups)
Second step: determining the optimal new product conception. (main methods: SWOT – strengths, weaknesses, opportunities, threats)
Step three: Creating a formula of the product (product description), product price etc.
Fourth step: Reinforcement of the product: brand name, marketing mix: preorder with discount, free trial versions, demo video-guides, e-mail marketing, free webinars.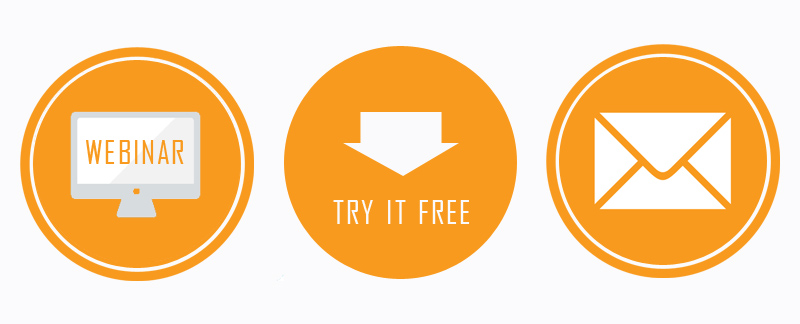 As you can see – the difference is only in the last step, so we will dwell on this more detail.
Landing page
Before the real release of the product we should make a web page, where we can introduce our new product. But we need to show something – so, at least prepare some screenshots of the future product. Please make sure, that it is the last and confirmed variant of the page.  You should understandably describe your product. Tell people – why it is better, than all similar ones. You should let this out, when you are sure, that you can provide the demo version at least in a month. Very difficult to maintain the interest for the unreleased product even for a week! Go ahead – try to do it for the whole month! Most likely, those who came once and looked at it, even very carefully and read about our offer – will forget about it less than in a week. To prevent this, we need to gather as much information about those who showed interest as possible.
E-mail
We can draw potential user by asking him to leave his email address – to inform when the free trial version comes out. We can also offer, for instance 1 month sign for free – the user just has to answer 3 questions survey: what a similar program are you using now; for how long are you using it; how many people in your company are using this software… This way we can gather an audience, which potentially interested in our product. The next thing we should do – offer something FOR FREE. But it should obviously be something important for our user!
Webinar 
For example – free webinar on the following subject: "How to increase productivity of full and part-time employees?" – not a word about what we are selling! Promote it through Social Media, e-mail marketing, context ads. Compose at least 20 min speech, invite a professor of any business school to sound more convincingly, demonstrate infografics, diagrams, statistics. Try not to speak about your product for more, then 15% of the time – and the main receipt – do it only at the end of the webinar – to show the respect to the user's needs – not just your uncontrollable desire to sell! You should first describe the problem, give advises that are not connected with purchasing your product, then you can gently show to the user, how he can solve his problems with the help of your product.
This post will provide you good guidelines for creating a promotion webinar.
Free Trial 
Don't forget about marketing stimulating – free trial version, or free minimal base complete set.
But please respect your future clients – release just fully finished and tested product. Provide all needed descriptions and technical support! Remember – one negative user experience – hundred times stronger, than 10 positive feedbacks!