Many marketing strategies can generate awareness around your brand and attract new customers, but none are as effective as word of mouth (WOM) marketing.
Customers are subjected to a daily barrage of ads in the media and on digital platforms which numbs their interest in traditional advertising. Testimonials provide an effective way to cut through the noise and sway customers.
Customers are easily influenced by the positive recommendations of others. According to research by Nielsen, 84% of customers say they trust the recommendation of others, and testimonials influence 20% to 50% of all purchasing decisions.
However, if written testimonials are so effective in influencing buyers, imagine the impact of video testimonials.
Video testimonials help prospective buyers listen to the experience of other satisfied customers and offer a level of credibility unmatched by text testimonials.
In this article we will show you the various benefits of video testimonials and why you should adopt them in your marketing efforts.
Video Testimonials Help Build Trust With Your Customers
When potential buyers see real faces of customers that are genuinely excited about your products, it creates a sense of trust, and these buyers will be encouraged to buy from you.
A good example is this customer testimonial video by Freshbooks.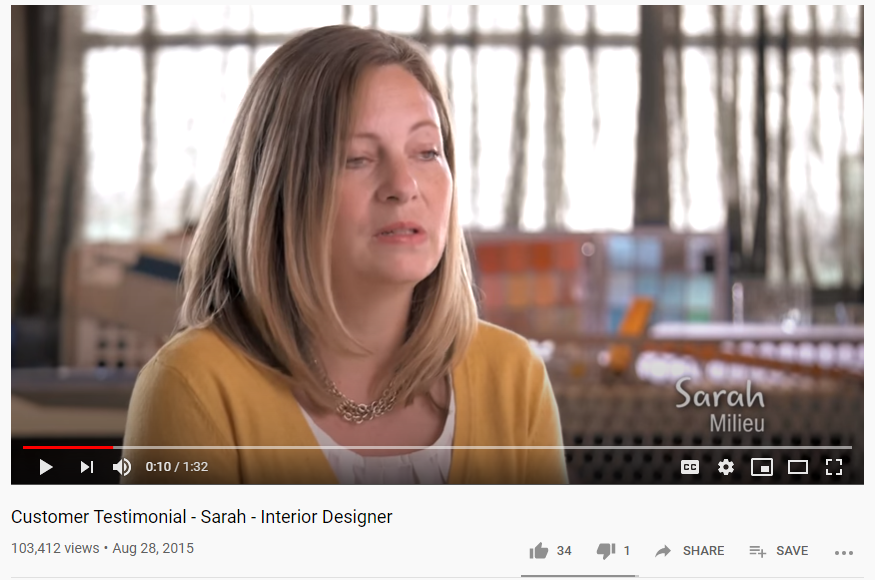 In the video, Sarah, an Interior designer, explained how her accounting, time-keeping, and invoice generation was a complete mess until she discovered Freshbooks.
Sarah is visibly excited about how Freshbooks has made her life easier and how the time saved has helped her make more money.
As a potential buyer going through the same challenges Sarah went through, how would you feel after watching this video?
Real faces of happy customers increase empathy and help you convert more potential buyers into paying customers.
Video Testimonials Explain Your Products Better
There is only so much photos and a short description can do to inform customers about the benefits of your products. Video testimonials show buyers what your products can do and how other satisfied customers have used your products.
Video testimonials help you tell a story about your products and you get to show potential buyers what differentiates your brand from your competitors.
Research shows that video provides a 74% increase over pictures in your buyer's understanding of your products.
This makes sense since all you can do with pictures is provide still photographs of your products, while videos let you display your product from all angles and show how it works. A good example is this video testimonial series where the happy customers of a furniture designer explain how he successfully brought their vision for their furniture to life.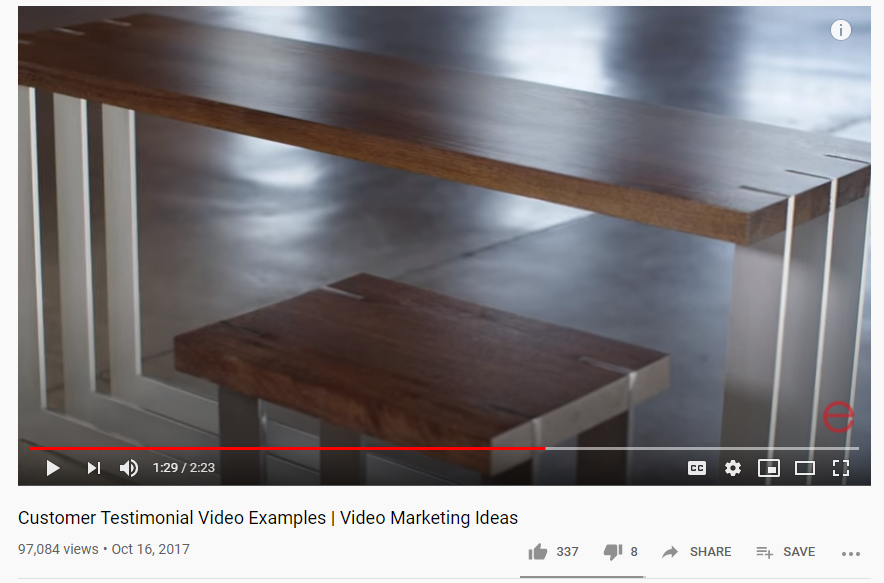 The testimonial showcases happy customers from all works of life, and the finished furniture pieces are included in the video for viewers to see.
Video Testimonials Help Generate Buzz About Your Products
People love video content, and they also share them with their friends. 47% of internet users share video content online, and that number is growing.
Video testimonials have the potential to go viral, and a viral testimonial will expose your business to new potential buyers that have never heard of your eCommerce company.
Intel successfully generated hundreds of thousands of views on Youtube with its "Meet the Makers" video testimonial series.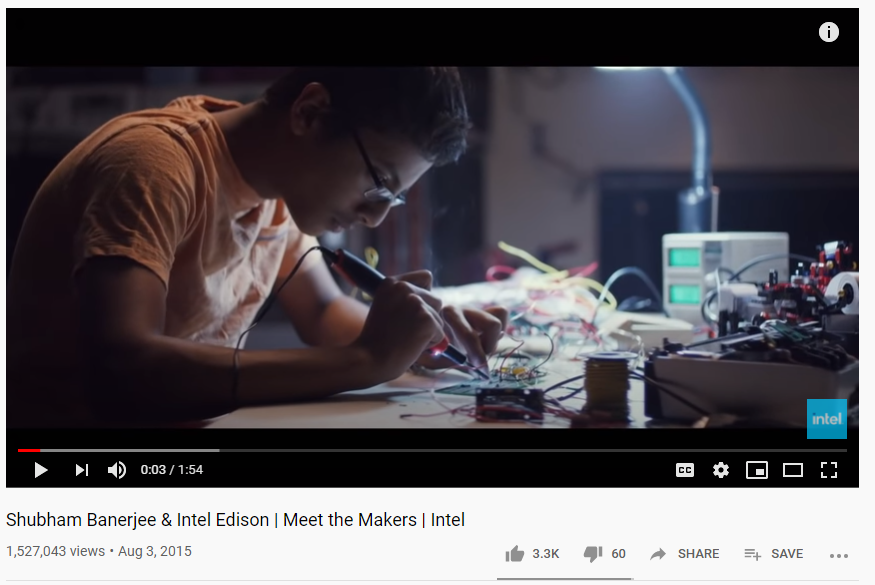 In the video series, ordinary individuals describe how they are using Intel's products to create transformative technologies that benefit humanity.
The inspirational nature of these stories made the videos go viral and exposed Intel to a new audience of people who would ordinarily be indifferent towards the company's existence.
You can adopt this idea by creating video testimonials containing engaging stories that can keep the undivided attention of a potential buyer.
Video Testimonials Are Good For SEO
Video testimonials will not only win you customers but also make your website rank higher on Google.
A study by Forrester research showed that web pages with video are 53 times more likely to get to the front page of Search Engine Result Pages (SERPs) than web pages without video.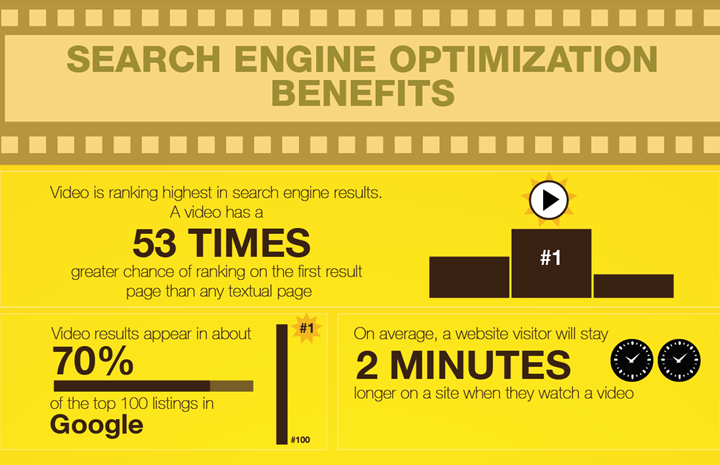 This is largely because videos make visitors spend more time on your website, and "time spent on a web page" is among the most important factors Google uses to rank web pages.
Placing video testimonials on your website will encourage visitors to stay longer and watch the video. The longer visitors stay on your site, the higher you will rank on Google for relevant keywords.
Video Testimonials Have A Greater Emotional Impact
Video testimonials can evoke a level of emotional reaction from buyers that cannot be matched by text. Potential buyers can easily generate an emotional connection with a customer that is visibly happy and satisfied with the benefits of your product.
To evoke strong emotional connections with viewers, you can collaborate with influencers that are popular with your target audience.
For example, if you sell face treatment cream and you get a celebrity like Alicia Keys to recommend and validate the effectiveness of your product. What impact do you think that will have on your target audience?
Tommy Hilfiger used the same idea to get thousands of views when it collaborated with the actress Zendaya in a series of short videos.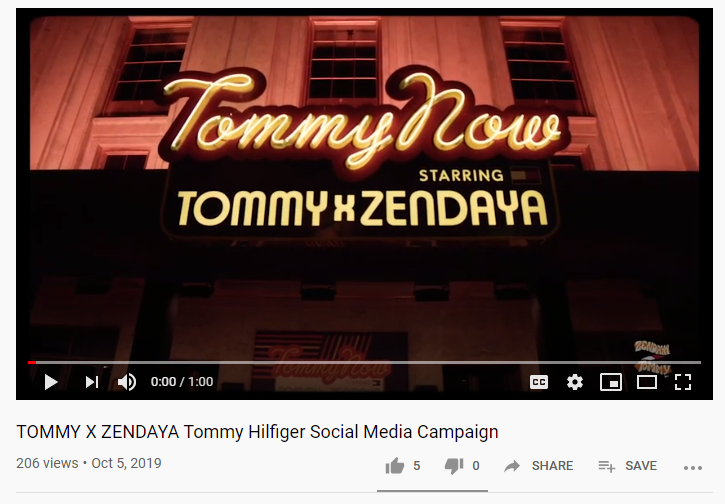 Research Shows Customers Prefer Video To Text
Video testimonials are better at converting customers than any other marketing medium. Research shows that 4 in 5 customers believe that showing how a product works in a video is important, and 4 times as many potential buyers prefer to watch product videos.
Unbounce a company that builds website landing pages ran a test to compare the effectiveness of video testimonials with that of text testimonials.

They created a split test with one landing page containing a text testimonial and the other containing a video testimonial. The video testimonial vastly outperformed the text testimonial and led to a 25% increase in sign-ups.
Videos are superior to text because humans pay greater attention to visuals and motion. Videos testimonials can get the attention of your viewers in a way text and images cannot.
Video Testimonials Help You Make Sales
When potential buyers see your testimonials and trust the stories of customers in those videos, they are more likely to become paying customers.
However, you need to make your videos trustworthy. Interview current customers that your target audience can relate to and get them to describe the impact of your product in their own words.
The ultimate goal of any marketing strategy is to get the attention of potential buyers and convert them into customers. Video testimonials will help you achieve this.
What Are The Elements Of A Good Video Testimonial?
We have shown you the benefits of video testimonials to your eCommerce business. Now, should know what makes a great video testimonial.
Creating a video testimonial that converts is more than just getting your customers to seat in front of a camera and tell their stories. There are some essential elements that must be included to make your video testimonial compelling.
It is these elements that work together to make the customer testimonial story convincing. Below are four key components of a high-quality video testimonial:
It Features Real Customers That Your Target Audience Can Relate To
A video testimonial should be created with a target audience in mind. If you sell multiple products and you have a wide customer base, create video testimonials targeting each specific segment of customers.
After you have defined the target audience for your video, the next step is identifying customers that the target audience can relate to. The customer you choose will be your storyteller.
This customer will be someone that has suffered the same frustrations as your target audience before discovering your product.
Your storyteller must have a compelling story to share and should be comfortable in front of a camera.
Your testimonial should provide the name, business type, and role of the storyteller to help provide context for the viewers. It is this context that will help your viewers recognize the fact that the storyteller was in a similar situation to what they are currently going through.
It Explains The Specific Problem That Drove The Customer To Use Your Product
A good video testimonial focuses on a specific problem that was solved by your product. Narrowing the focus of your testimonial increases its impact.
These pain points should be addressed by the core strengths of your product. To effectively highlight the problem, ask questions that will get emotional reactions from your storyteller.
Ask about the frustrations of the customer before they started using your product and ask about the specific event that drove the customer to look for a solution.
Let your customers speak freely and record them as they explain their frustrations in detail.
It Shows How Your Product Solved That Problem
A good testimonial video establishes a narrative that lays out concrete problems and then shows how those problems were resolved.
It is this holistic narrative that creates a compelling case for your viewers.
Also, it is a good idea to include hard facts and figures in your story. Ask your customer for statistics about how your product has led to measurable positive outcomes.
It is preferable if you use actual numbers and not percentages. For example, your product improved the operations of the customer to the point that business revenues doubled from $10million to $20million.
A good example is this testimonial video about Google Adwords.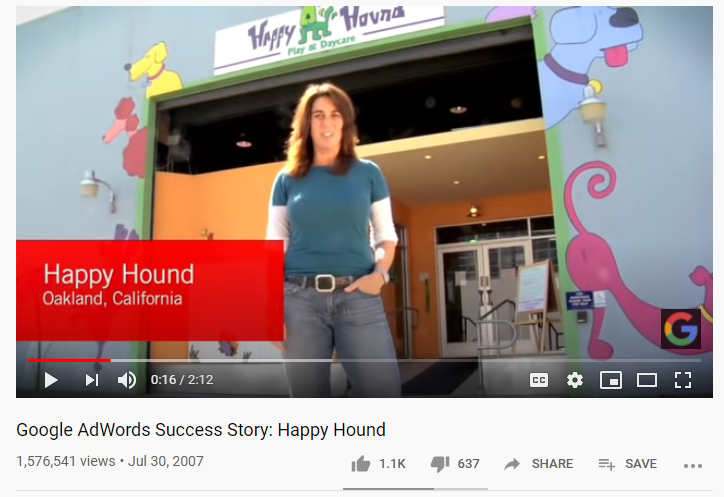 In the testimonial video, the storyteller describes how using Google Adwords to promote her company has helped grow her business. She also included statistics in her narrative to help explain the measurable impact of Google Ads on her business.
It Is Short
A long video where you chat endlessly with your customers will be a turn off for most viewers. The appropriate duration of a testimonial video should be between two to three minutes.
Try to make your testimonial video short and engaging. When editing, cut out pauses, hesitations, and any conversation that doesn't contribute to the message you want to convey in your video.
Conclusion
There will always be a place for text testimonials, but video testimonials have the power to take your eCommerce business to another level.
By adding video testimonials to your website and online directories like Google My Business, you provide potential buyers with credible affirmations from other happy customers that they are making the right choice by buying your products.