The expandable div
Another great way of incorporating indexable content into minimalist page design is the expandable div. It can deliver big SEO and UX wins by making relevant (and crawlable) text visible on mouse click or mouse over.
Take this example: frequently, these kind of product panels are represented as images, and they do a great job of engaging the user by offering a visually rich single click method of navigation.
With the exception of some alt-text, these kind of panels offer very little for search engines to crawl.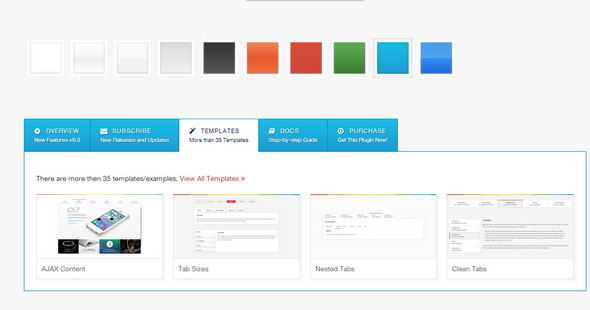 By adding an expandable div to these panels, it is possible to present a host of SEO opportunities. Clicking on one of the items above can now provide a compelling description of this product category, include additional imagery to aid the purchase process and as a result increase conversions and user engagement. But perhaps the biggest bonus of the expandable div is that we can provide search engines with so much additional long tail text to index.
The inclusion of expandable divs within web pages are not only great for the user, but also offer incredible opportunities for indexable content.