Again talking about H1
H1 – Multiple or single?
If you want to understand the real thing about H1 – you should stop thinking like machine and try to think like a human being. That's exact thing Google tries to teach their bots and search algorithms, like "Hummingbird" – and they succeed, and so you can!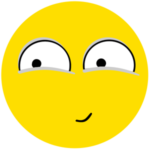 HTML 5
Yes, you can use multiple H1 tags on one page – but that doesn't mean you can make a mess there!
Nothing is a Heading except the heading!

Nothing is a subheading except the subheading – and that is it!
A logo isn't a primary heading, or even a heading at all, and using the H1 element to markup the logo on each page of your site can do more harm than good for your rankings.
After HTML 5 – you can use the site title as H1 element, but it's not really good for you too!
H1 – shows users (and search bots) what is the MAIN IDEA OF THE PAGE, not site. You may use your source title in H1 – for your home page, or about us page
Other cases for using multiple H1 
If it's allowed – it doesn't mean they should be freely added in arbitrary locations.
You should use several H1 tags, just in case that you have several sections on one page with equal importance! But even in that case – Google recommendations – to divide your article/post/information into several pages. Sometimes, when writer can't create the needed amount of content (word count), needed for the page, he tries to combine several topics under one post! And that is not a good idea, thinking about quality and UX. Now, when you know all the truth – it's up to you to decide what is better!
But, in case of producing the bulk product, like theme or template, that could be populated by other users – you should leave them an opportunity to choose – whether to use multiple H1 or not. So all the pages that have user editable content should be freed from forcible decision of using several H1!
Rules for HTML 5
Use one set of <h1> tags per sectioning root or content section.

There should always be a <h1> level heading between the opening <body> tag and the first content section, to label the overall document.

When a <h1> level heading is to be used to label a content section, it should be the first heading that appears in the section, because the first heading is always interpreted as the section's label.

If a <h1> level heading is used to label a content section, any other headings used in that section should be H2 or lower in order to create an accurate document outline.
Remember – section labels don't absolutely have to be <h1> tags. The HTML5 spec permits any heading tag to act as the label for a section, from <h1> through to <h6>.
Using the multiple H1 might also cause problems with user agents and screen readers.
Not all of them implemented innovations and there is no indication that they all will.
Though W3 validator will not detect the error, will not say that the code is invalid, but it notifies you that although the markup is valid you should consider to do it a different way right now, because some browser/screen reader might handle that setup in a way that you don't expect.
The previous post on this subject