Dreaming about being the #1 business in your area – here's how to make it come true
Panda, Penguin, and Hummingbird are monikers all website owners, SEO experts and bloggers know very well. Heck! Some even dread these names. These are the algorithm updates Google rolled out in the recent years that have changed the face of the web and online searches. Over the years, the netizens and webmasters have experienced several upheavals in the search result pages. However, when Google rolled out 'Pigeon' (name courtesy: Search Engine Land) in July 2014, not many websites paid importance to it. Interestingly, this was the algorithm update that shook up the entire local SEO.
After the launch of the series of small and impactful updates, several local businesses experienced a sudden boost in relevant traffic. However, there were many more that suffered a sudden ebbing of footfall. It was clear that the objective of the latest algorithm update was to boost the visibility of the local neighborhood businesses.
Here are a few of the most exciting results of the algorithm update –
It boosted the visibility of the local third-party directories
Earlier, Yelp had accused Google of promoting its own search results in place of boosting third-party listings, especially, Yelp. After the Pigeon update, it was clear that the king of search engines wanted to dish out some justice. The 'Pigeon' update seems to be giving equal importance to Yelp and other listing directories along with Google's listing. Whether you look for restaurants or pubs in the Perth area, you will first see Google Map results for the best-ranked restaurants in the city, followed by organic results. Nine out of the ten results are directory-style results from Zomato, Best Restaurants, and Trip Advisor.
It also narrowed the discourse between the Google search and map results. The Pigeon update managed to connect the web search and Google maps search. That streamlined the process and the results. As a result of this, several businesses across the globe catering to the local populace received a significant hit. Mostly plumbing, DUI law, mould removal and real estate businesses saw the fall in traffic overnight.
The update threw almost all businesses in a tizzy. The changes seemed "random" and "unprecedented" to many website owners. As a result, some companies found themselves on the first page of the SERP, and there were others who vanished from the top rank. The ones that catapulted to the top or remained steady amidst the confusion were the ones paying enough attention to the local SEO optimisation.
With the advent of the Pigeon update, people began to realize how important it was to take care of the user intent, location, and accessibility. Apart from making the web a safe place, it is Google's principal objective to enhance user experience and improve user satisfaction. They might sound like big terms and unachievable goals, but it is entirely possible to do so with a little help from the right people. Optimization of your website for the local audience in Perth should be easy when you have a local SEO expert to oversee the process. Check out R1SEO Perth SEO for the ways you can optimize your site for the target audience.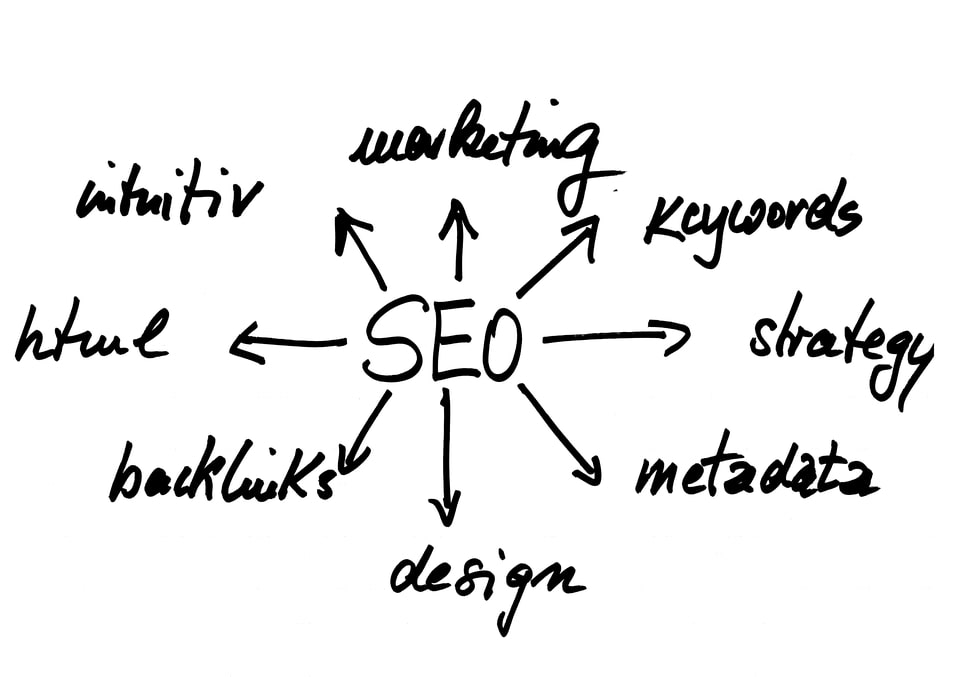 What is the secret of acing local SEO?
Local SEO refers to the optimization of your website content, including your text, images, and videos for the local audience. It is the technique of preparing your online presence to attract online searches from specific geographical locations. As a result, local SEO is not just about developing your online front for Google. People use Bing, Yelp, Apple Maps, UrbanSpoon, Zomato and TripAdvisor to look for businesses. Therefore, ideally, Local SEO is about impressing all search engines, specialized search engines, and local listings.
The listing was different when Pigeon hit the stalls. Right now, if you look for a place to grab a snack, what Google will show you is the "Snack Pack." (No puns intended!)When a user searches for any business, food, beverage or service, Google search results appear in the form of three-set boxed results represented on Google maps. Next, there are the regular organic search results. Right now, the snack pack gobbles up over 33% of the clicks, and the organic results gobble up over 40% of the clicks. That is why smart businesses always work towards ranking in both.
Here are a few ways in which you can also improve your rankings for local search results –
I.  Do your local keyword research
What kind of business do you have? Is it a shop or a service? Do you provide emergency plumbing services in Belmont, Perth? Then, what kind of searches are your target users conducting right now? Here are a few of the standard search phrases you should be thinking about –
Top plumbing services in Belmont
What time does XYZ plumbing service open?
What is the response time for XYZ plumbing in Perth?
What are the charges of Perth XYZ plumbing services?
People might not run specific queries on Google right now, but you can get the drift! The search engine needs to know what kind of information to provide against similar intent questions. That is why you can check Craigslist for keyword ideas, depend a little on Google Autocomplete, and check the rank-anchoring keywords your competitors are using right now.
II.  Mind your business listings
As we have mentioned before, it isn't about Google anymore. Nonetheless, it is the dogma, to begin with, Google My Business Listings, and proceed to Bing Places and Apply Maps. Optimise your Google My Business for every location of your business. Almost all leading search engines and the listing directories have explicit instructions that tell the companies how to sign up.
Google My Business is the Mecca for all business owners, and you need to pay attention to a few details while updating your listing –
You should provide the correct business name. Do not offer multiple spelling variations. Only include the one you have registered.
Include your address in the listing. Always use the address of your real office. If you work from home, list the address of the co-owner closest to the area of service. In case you have an online presence and no brick-and-mortar office, you should not register an address. It is against the guidelines of the GMB.
Always enter your precise geographic location. Move the pin, if necessary, to the correct position.
Pick a business category and provide the correct phone number of the office you have listed before. Include the website too.
This step is a little trite;Google usually sends a postcard or gives the business a call to verify the GMB location.
You can take this a step ahead and list further details to optimize your listing.
III.  Optimize your local citations
Your local citations will include the mention of your business name, location, phone number, and address. Citations are usually of two types – structured and unstructured. Irrespective of the kind of citation, your NAP (Name, Address and Phone Number) should remain consistent. Local citations are one of the most influential ranking factors ever since Local SEO became a thing. More importantly, people now use Facebook, Urbanspoon, Zomato, Yelp and similar third-party directories to look for businesses. Unless you have the complete listing on these sites, it will be difficult for the user to find you when in need.
So here are a few things you need to do as an entrepreneur in Perth –
Perform citation audits. This process shows how users can see your business on various platforms. You can check the relevant third-party search engines or listing sites for the NAP of your company.
Building citation is, of course, an option for every business trying to establish authority locally. Begin with structured citations and continue with citation finding tools online.
IV. Manage your on-page and off-page SEO
Come on! This one was obvious. There is no way you can ace the local 3-pack unless you can optimize your on-page and off-page signals. There is a multitude of heterogeneous signals including your keywords, Header Tags, title tags, URL structures, schema mark-ups and meta descriptions that will determine the visibility of your site.Moreover, there are off-page elements including the backlinks, outbound links, and inbound links. One of the most effective ways to boost off-page optimization is by going for guest blogging, and link intersecting. Reviews also act as traffic magnets since they count as mentions of your business in the local directories, blogs, and social media platforms.
If you think Local SEO is a little confusing, and incredibly daunting, you are right. You need to remember that local SEO is something on top of your regular SEO techniques. There is no way you can become visible to the local population without optimising the website for enhanced user experience. Irrespective of location and business, Google still values the quality of user experience your site is ready to offer to the visitors. Last but not the least, do not forget to track your CTR, dwell time, and conversions. Without monitoring the metrics, you will have no idea what changes in trend the new SEO implementations bring.