When we saw some misleading answers about Zombify – on one of the forums – we decided not to act as "couch potato" and finally make some kind of short review of Zombify, to cover the most important features.
We are the team of developers and proud owners of this great and popular product. We are working constantly on adding new incredible functions, that become a trendsetters in a moment! Okey, enough boasting – let's start.
Zombify is WordPress post builder plugin with front end uploader, that gives you a posssbility to create different kinds of posts without entering WP admin panel, that means that you don't have to deal with all that backoffice stuff. So, the first answer – Zombify is extreamly easy to use tool. It doesn't require any programming skills and can work with almost all themes, even if they have their own page builders.
It is dedicated, mostly for blogs, viral sites, news sites, especially if there are multiply authors, or if the site is open for guest posting. It's perfect for the authors who want to involve the readers into communication, metacommunication. It has the complete set of tools for that!
I will try to demonstrate some of it's features right in that post.
---
Trivia quiz
Series of questions with right and wrong answers that intends to check knowledge. You can create one question quiz (like we did) or multiply questions.
What is Zombify?

an alcoholic drink that turns you to Zombie

being suddenly kidnapped by Zombie

the best plugin for trivia quizzes

ho-ho-ho

It was real hard question
Personality quiz
Series of questions that intends to reveal something about the personality. Again you can create as many questions as you want.
---
1

Are you always crying while eating?

Yes, I'm always crying, while eating

I can easily show an insincere tears, to display a false feeling of pity or sorrow

2

Do you usually sleep in the standing position?

Yes, I'm sleeping only in vertical position.

If I want to fall a sleep more then 10-20 minutes - I try to find a place where I can stand without getting in the way of anybody.

Sleeping in vertical position - is the distinctive feature of all our family!

3

Do you think you are an intelligent, creative person who can always cop a tube?

Yes, I'm very curious by nature - that means I like to learn and know a lot of interesting things

I'm surrounded by intelligent, people and try not to fall behind

I'm a person, who likes to dig in different stuff and to find the answers to all the questions that bait me
Quiz result

Seems you are a crocodile!

Don't worry! Most of crocodiles are quite social animals, they can even make a friendship with commensurate relatives.

Quiz result

Looks like you are a giraffe!

Don't worry! You have a big kind heart! Because of their unusual shape, giraffes have a highly-specialized cardiovascular system that starts with an enormous heart. It's two feet long and weighs up to 25 pounds.

Quiz result

Wow! You a great cool person! You looks like the real Zombify user!

Everybody likes you! You are a trendsetter!
Story
Formatted Text with Embeds and Visuals, it also can include other post formats like polls, quizzes etc. This post is created in a Story format, and as you can see I can include here almost everything. You have already seen Trivia and Personal quizez - now I will add Video, Audio, Image and Gif
Enjoy
---
Video
Embeds from Youtube, Vimeo, Facebook etc or MP4 upload
Be sure Zombify was programmed in another way! Lol
---
Audio
Soundcloud or Mixcloud Embeds or MP3 upload
MORTAL KOMBAT was created by only four people in just 10 months!
but....
choosing the name "MORTAL COMBAT" for the game took six months!
Creating ZOMBIFY - is an endless process of our team - we come up with new updates and features regulary!
though...
the name - "ZOMBIFY" was like a flash in the head of our creative director. It took one second - and there were no any discussions or doubts from now on
---
Gif
The Classic Internet gifs, upload or embed. You can choose to play gif on click, on hover or on scroll. This should be done throough the theme customise-->extras-->Gif control
When someone asks me where is the project documentation...
Image type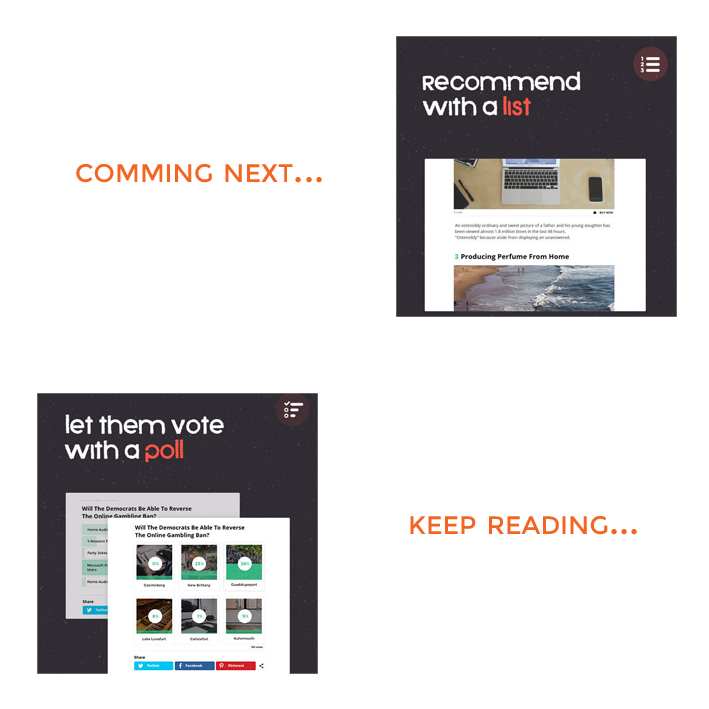 Photo or GIF with some story.
PNG, JPG, GIF formats. You can also insert an URL of the image
---
List
The Classic Internet Listicles.
There are a couple of articles about Listicles published by two masmedia giants: "The Guardian" and "Forbes". Though written a few years ago but still of current real interest. They describe why listicles became a very important part of online content.
1

Biggest advantage of Zombify compare to similar post builders is user-friendly builder interface!

---

You just need to choose the post type

2

Zombify makes it easy and fun to create nice looking, attractive and interactive content.

---

Enjoy creating different stuff in a seconds!

3

Zombify create semantically valid posts

---

Why do you need that for?

Semantic code tends to improve your placement on search engines, as it is easier for the "search engine spiders" to understand.
Semantic code is shorter and so downloads faster.
Semantic code makes site updates easier
Semantic code keeps the design from breaking by users
And it's just a good manner to write the semantically valid code

---

It's pretty easy to customize post formats using WordPress standard development techniques like template overwrites, hooks and filters.

---



Poll
Voting to make decisions or determine opinions. Polls are very-very popular format today. It helps authorse to set the direct interaction with site users. To involve. Polls are used everywhere - on news sites, on fashion blogs and magazines, on intertaiment or viral sites as well.
At the end of reading this post - is there any questions about Zombify left unresolved?

yes, I have many questions left uncovered by this post.

Yes, there are a few questions, that I would like to be answered.

No, Everything is clear now.
The most tragic thing about Zombify that users keep asking.....
NO! You can't buy or download Zombify - it is build in our Boombox Magazine theme.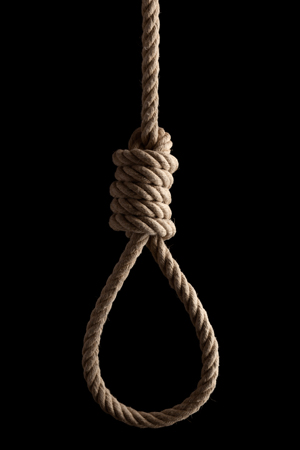 You can try Zombify FREE
You can become our author - we are open for guest blogging. You can easely create articles using Zombify.
If you just whant to check it to understand how it works - you can create any type of post and assign it to the category "Test Zombify".
The good news...
Our Boombox theme - has a lot of different demos and it's highly customizable and is used by many of our clients in absolute different purposes.
you can use it
as a newspaper magazine
as a guest bloging site
as a mass-media site
as an intertament site
as viral site
comunity site
etc.
Check our demos - and choose the one, that is up to you with ZOMBIFY, of cause, in it!
---
Countdown
At the end of this post - we would like to share some insights and to tell you what features, added to Zombify was sugested by our users and customers.
........
////