Great news for Boombox fans, in the last update we added ability customize standard author section in post page.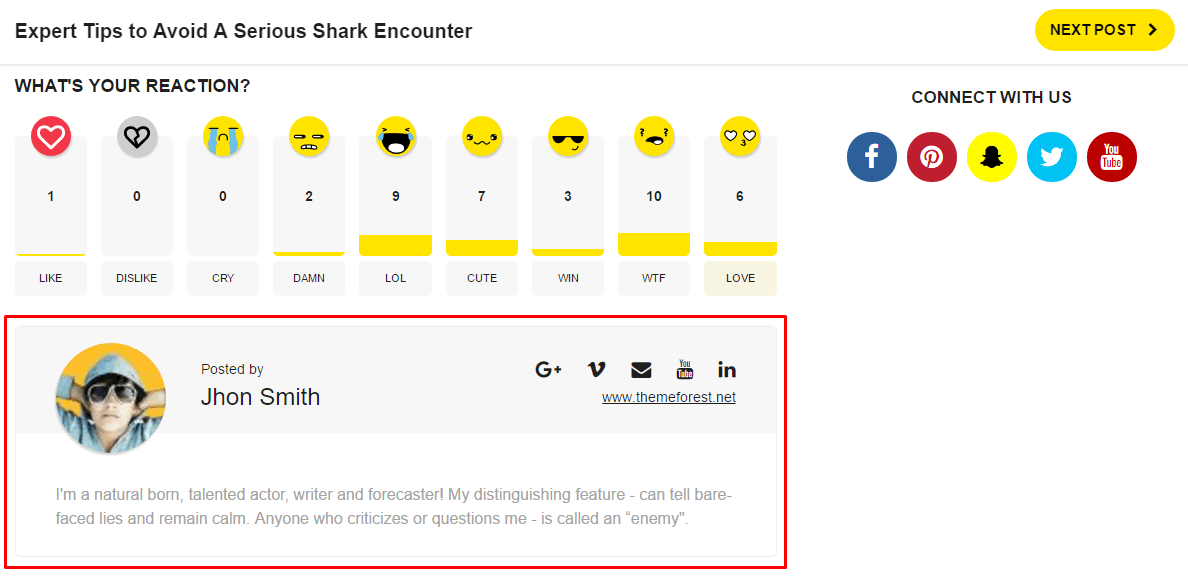 By activating Extended profiles component you can customize standard author section and add ability for users to add information about their social media accounts and website.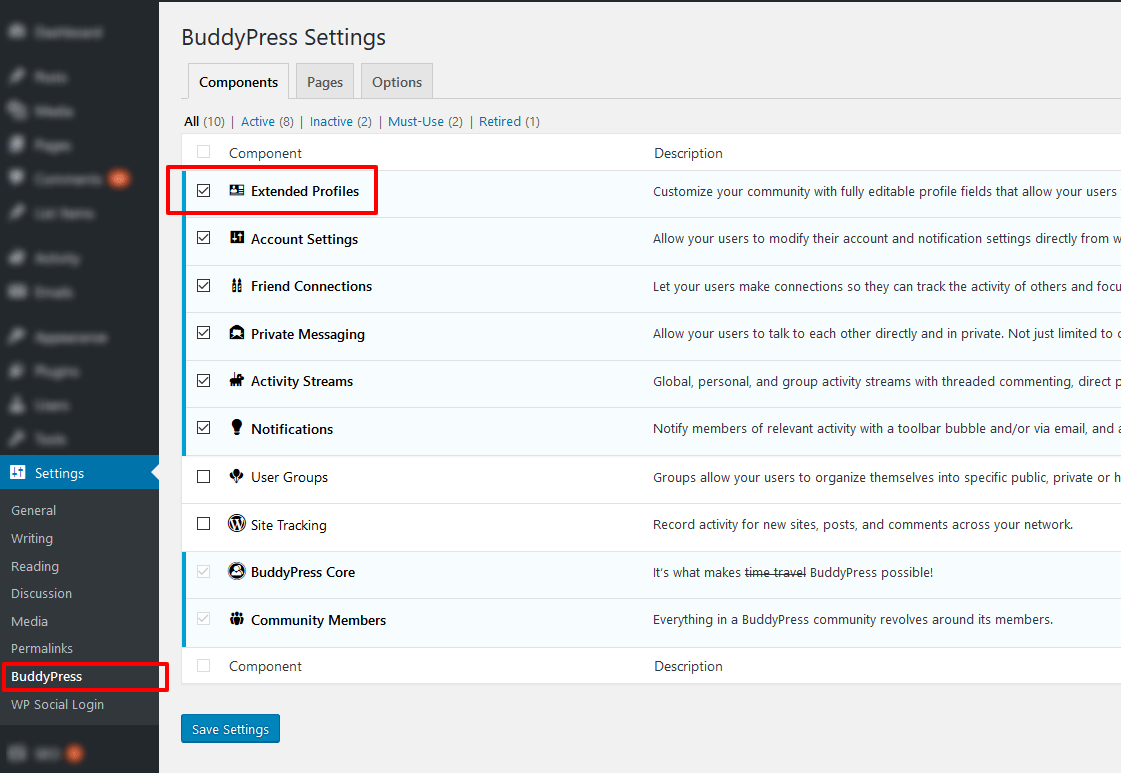 After this component activation, in Users part of WP admin you will find new section Profile fields where you can add neccesary user information fields.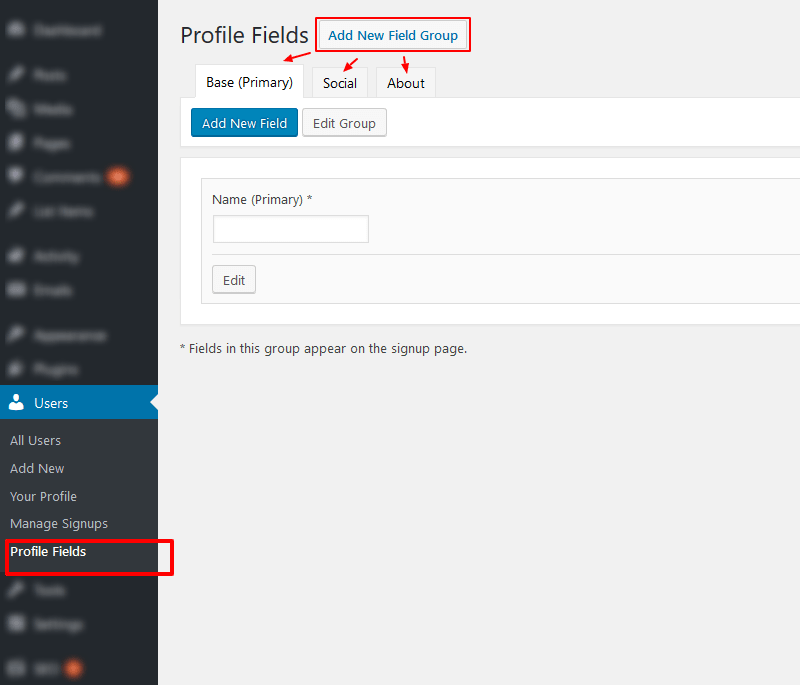 All created field gruops will be shown for users in their BuddyPress accounts, under Profile section.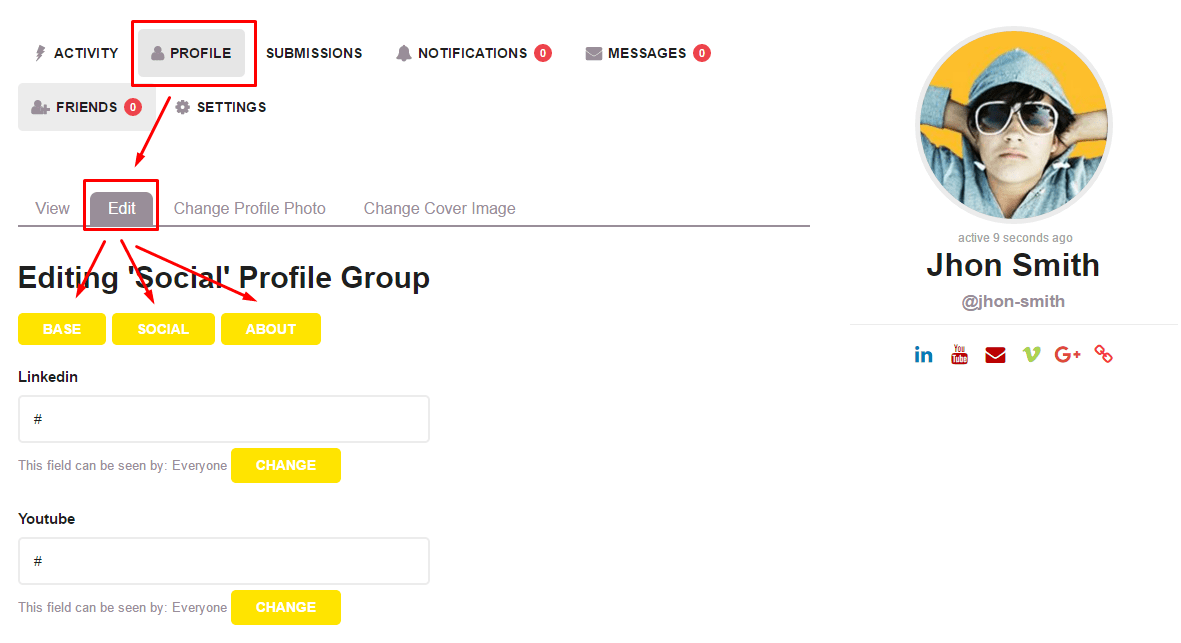 Here is list of the names for social media websites, which you must use as new field name, if you want to show their icons in post author section.
Facebook
Google Plus | Google +
Instagram
Linkedin
Pinterest
Tumblr
Twitter
Vimeo
Youtube
Email
Behance
CodePen
Delicious
DeviantArt
Digg
Dribbble
Flickr
Foursquare
GitHub
JSFiddle
Last.fm
Reddit
SlideShare
Snapchat
Stack Overflow
StumbleUpon
Vine
XING
Yelp
Vkontakte
Odnoclassniki
Note: all spaces, dashes, underlines, uppercases will be ignored and "+" will be represanted as 'plus' word. Example: Google Plus, google+, Google-plus, google_Plus, GOOGLEPLUS, GoogLE-PlUs => googleplus
To enable website link on extended profile need to add a field to xProfile and name it 'Website' or 'website'
To enable biographical information area on extended profile need to add a field to xProfile and name it 'Biography' or 'biography'